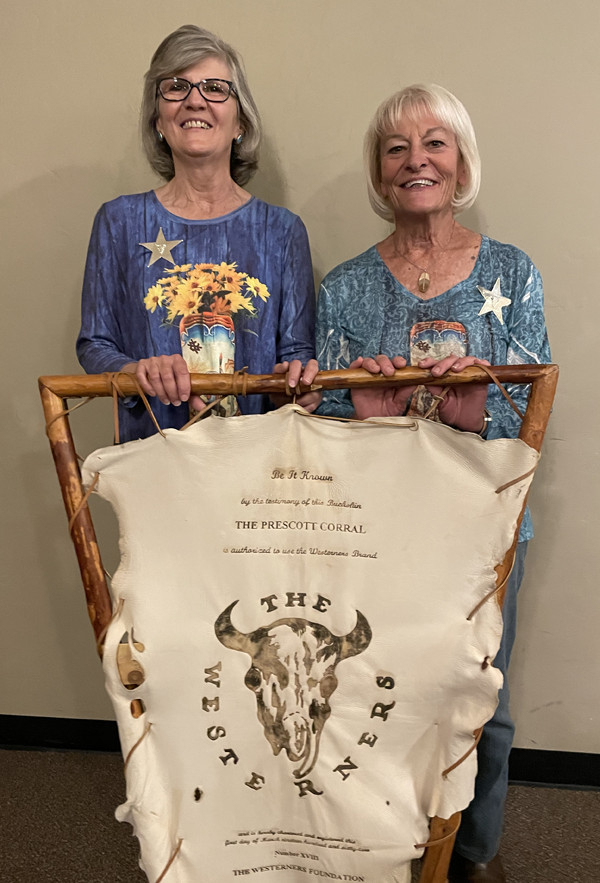 A Message from Our Sheriff
Hello Corral,
Our Western History Symposium was a big success. All of the speakers gave excellent
presentations and we had great attendance throughout the day. Several books, authored by the speakers, were sold. Many people gave donations to the Corral to support our free Symposium so it may continue in the future. Boy Scout Troop 7010 provided a delicious lunch and the Phippen Museum was a wonderful host. I also want to thank our Posse for all the time and effort they contributed in making the Symposium the success it was.
Recently, it came to our attention that several members do not like to drive at night. This is
why some members did not renew their membership. It was suggested by our Deputy Sheriff,
Shelly, that we create a sign-up list for both the members who need a ride to and from our
dinners and those who can provide a ride. It would be managed by the parties themselves and
it would be at the convenience of their schedules. We will have a sign-up list on the table at
our Corral dinners. It will ask for your name and your approximate location so the drivers have an idea where you are located (ex: White Spar near Copper Basin Road). The members who can't attend our dinners and need a ride can contact me and I will put your name on the list. You will find my contact information on your Roundup (I am also the Roundup editor -information on the top of back side of Roundup). We can try this and see if it's a possibility.
As we all know, Prescott always has something and usually several things going on. I hope
you attended the Arizona Cowboy Poets Gathering at Yavapai College in August. It was three
days of performances by musicians, storytellers and poets who were very talented and
entertaining.
Lastly, the company which printed our Roundups has closed. Apparently, we were getting a
great price for printing and stuffing envelopes but no one comes close to that price now. Your
Posse has taken on the job of preparing the Roundups for you so that the cost remains
reasonable.
Till next time,
Kathy Mancino, Sheriff
Arizona History Convention - April 2023
The Prescott Corral has long been recognized as one of the largest (in membership) and most recognized of Westerns International local groups.  Many of our members have participated in the programs of the Arizona History Convention, and have been honored for their contributions to the preservation of Arizona History.
The 64th convention will be held April 13-15, 2023, at the Tempe History Museum and Library Complex in Tempe, Arizona.  A featured event will be the plenary (opening) session on Friday afternoon with Maurice Crandall making the keynote presentation.
The three-day conference will be a hybrid — sessions held both in-person and online, allowing
presenters and attendees to choose how they wish to participate, according to Heidi Osselaer, executive director for AHC and a long-time friend of the Prescott Corral and frequent present at the Western History Symposium. Presentation topics will relate to Arizona or southwestern borderlands history.  Sessions are planned for 90-minutes in length allowing for three presentations of an expanded 25-minute time segment… and each of these sessions will be available in-person AND online. 
Wish List
Seeking a Corral Historian — Your help is needed in video recording the monthly Corral meetings.  We have the technology — but we need someone with a flair for capturing it.  Contact Ken Leja for details — 928-830-8236.
Future Speakers Encouraged

— We know you're busy… that you're involved in many other activities, and are exposed to a lot of presentations.  If you find one that might be good for our dinner meetings, let us know.  Both Sheriff Kathy and Deputy Sheriff Shelly are planning now for the Fall and Winter '23 season as well as all of 2024.