Museums
Sharlot Hall Museum, 415 W. Gurley St., Prescott, AZ 86301; 928-445-3122.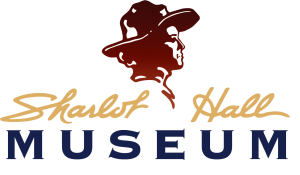 Considered the "Crown Jewel" of Northern Arizona, the Sharlot Hall Museum is both a heritage site and historical destination.  At its focal point is the first Territorial Governor's residence and offices, built in 1864 near the gold fields of early Prescott.  Today this centerpiece includes 11 exhibit buildings, seven of which are historic, with compelling exhibits and beautiful gardens on a four-acre campus two blocks west of the downtown Courthouse Plaza.  The Museum is named after its founder, Sharlot Mabridth Hall (1870-1943), who became well-known as a poet, activist, politician, and Arizona's first woman Territorial Historian. As early as 1907, Ms. Hall saw the need to save Arizona's history and planned to develop a museum. She began to collect both Native American and pioneer material. In 1927, she began restoring the first Territorial Governor's log building and moved her extensive collection of artifacts and documents opening it as the "Gubernatorial Mansion Museum" in 1928.  Subsequent her death in 1943, the museum was renamed in her honor.  Today, the Museum features a pre-history wing of the Lawler Building tracing regional history 14,000 years, all the way to Territorial times with its Ranch House, log-building School House, early 1930s Transportation building, and additional Victorian residences.  
The Museum of Indigenous People, 147 N. Arizona Ave., P.O. Box 10224, Prescott, AZ 86304-0224; 928-445-1230.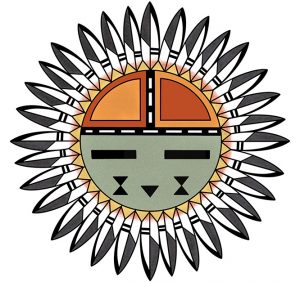 Formerly known as the Smoki Museum and designed to resemble an Indian pueblo, the Museum of Indigenous People was built in 1935 by the Civilian Works Administration and the volunteer labor of the "Smoki People," a group of Prescott citizens organized in 1921 dedicated to the perpetuation of American Indian ceremonies and dances, and a source of early funding of the "World's Oldest Rodeo" in Prescott. The new mission of the Museum (and its rebranding in 2018) is to instill an understanding and respect for indigenous cultures of the Southwest.
Phippen Museum, 4701 N. State Route 89, Prescott, AZ 86301-8303; 928-778-1385.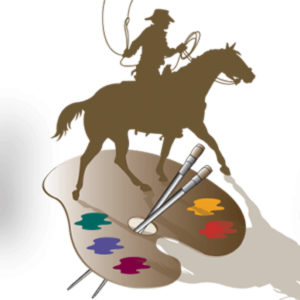 George Phippen, first President of the Cowboy Artists of America, died in 1966, leaving behind a group of artists interested in creating a facility that specifically represented artists in the American West. In 1974, the George Phippen Memorial Foundation was formed to create a centralized venue that would fully support Western Art.  The Phippen Museum resides about seven miles northeast of downtown Prescott next to the roundabout of State Highway 89 and Phippen Trail (an extension of Larry Caldwell Drive) just south of Pioneer Parkway.
Historical Societies:
Western Heritage Center and Foundation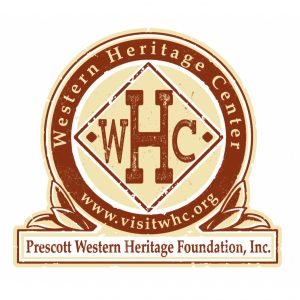 156-C So. Montezuma, Prescott, AZ  86301 – 928-910-2307
The Western Heritage Center and Foundation was formed to help preserve and promote Prescott area's western history and heritage by increasing awareness among our residents and visitors, through education, events, and other projects.  The Center showcases exhibits, interactive displays and local artifacts that characterize the farming and ranching, mining, railroad, law enforcement and other segments of history that make the area and Yavapai County distinctive in Arizona and the Southwest. 
Skull Valley Historical Society
PO Box 143, Skull Valley, AZ , 86338-0143.
Prescott Valley Historical Society
7501 E Civic Center, 1st Floor
Prescott Valley, AZ 86314
928-759-5524
Dewey-Humboldt Historical Society and Museum
12925 Main Street, Humboldt, AZ  86329.  (928) 632-7491
Arizona Rough Rider Historical Society, Prescott, AZ
"Our mission is to portray in a historically accurate manner the life and times of the Arizona Rough Riders, Troop 1/A, Prescott, Arizona and their society in the 1898 period, and contribute to the betterment of our community."
Websites of Interest
Did you know that Arizona had a POW camp for captured U-boat officers and men during World War II? I didn't. For a fascinating history of the Papago Park POW Camp in Phoenix, visit: https://en.wikipedia.org/wiki/Camp_Papago_Park
An interesting site dealing with Wyoming history and other stories of the West is found at www.wyomingstories.com.